A new biopic about the legendary Whitney Houston has dropped its first official trailer, and the internet appears to be divided in its reaction.
The first trailer for I Wanna Dance With Somebody, a biographical drama about the life and career of the singer and actor, was released on Thursday by Sony Pictures, giving the world a first look at British actor Naomi Ackie's portrayal of the vocal powerhouse.
The biopic will detail Houston's rise to fame and her debut in the acting world when she starred alongside Kevin Costner in the 1992 romantic drama, The Bodyguard, and has been described by Sony Pictures as "a no-holds-barred portrait of the complex and multifaceted woman behind The Voice."
The film also stars Ashton Sanders, Stanley Tucci, Tamara Tunie and Clarke Peters, and is the work of Bohemian Rhapsody screenwriter Anthony McCarten and director Kasi Lemmons.
The film is set to premiere in theaters on December 21, 2022.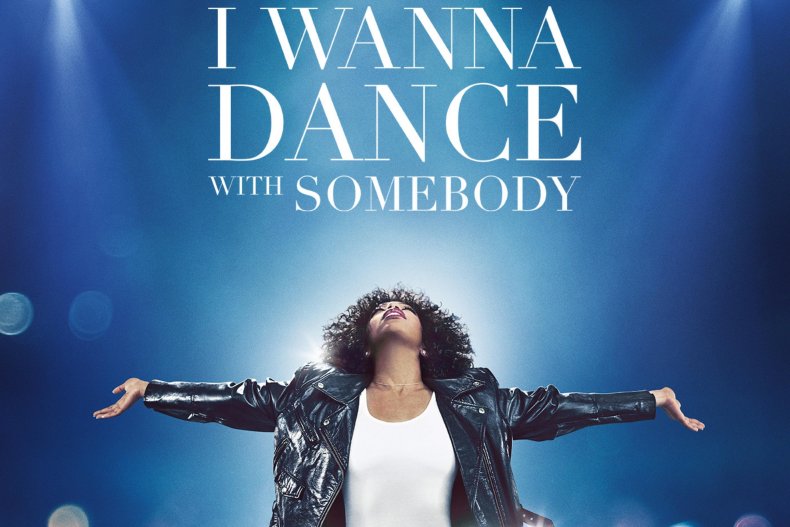 The trailer comes with significantly different reactions from viewers online, as some have both rejoiced in the excitement of the film and criticized it. Most early perceptions of the film have been positive, praise is already flowing in for Ackie, who was given the daunting task of embodying the voice of a generation.
"Now THIS is a Whitney biopic," said one Twitter user. "The actress is TAKING IT."
"That Whitney Houston biopic looks phenomenal," another wrote.
"I AM SO EXCITED FOR THIS!!! I love a good biopic and I've been waiting for Whitney's. So happy the Bohemian Rhapsody team is behind this," someone else tweeted.
Others have been hesitant or critical. "This doesn't look bad, but another Whitney Houston biopic?" said one user.
Several films have been made on Houston's life and death, as the singer battled drug addiction and died at age 48 in 2012 from drowning in a Beverly Hills hotel bathtub.
Another Twitter user showed skepticism towards the biopic, saying"Some ppl are so beyond special that the essence of them can never be caught in a biopic. Whitney Houston is one. What needed to be done was a genuine documentary series not just focused on her addiction complete with unreleased performances/footage of her telling her own story."
"This actually makes me sad," he wrote another. "I genuinely do believe Whitney was deserving of one masterful biopic. A huge one. Like Ray. What's Love Got To Do With It. Epic. This doesn't feel like that for me. She deserved more."
Other fans showed dislike for the film due to its producers: Pat Houston, the singer's sister-in-law on behalf of the Houston Estate, and musical executive Clive Davis, who is played in the film by Tucci.
"Who's responsible for that Whitney Houston biopic? If Pat Houston is involved, I won't be watching. I'm sorry but I can't," one user wrote. "The way she has cashed in on Whitney has been foul to me."
The Houston Estate has previously been slammed by fans for launching a Whitney Houston hologram tour in 2019, a venture many deemed unethical.
"I hope no one attends this. The same industry that sent Whitney Houston spiraling and profited is now trying to profit from her still in death. Let her rest, you can't control her anymore," one Twitter user wrote at the time
Newsweek reached out to Sony Pictures for comment.
Updated 09/15/2022, 4:20 pm ET: This story has been updated with a verified video.